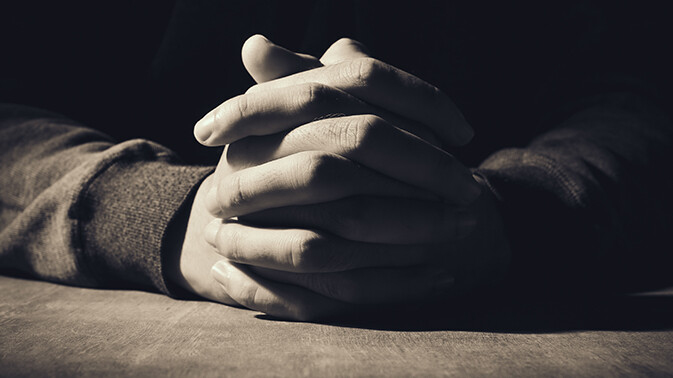 A Prayer for Renewal through the Gospel
Father, I come before you in the name of my Lord Jesus Christ. I praise you because you are the one true God – the Creator of all things and the Giver of life. You are great and greatly to be praised. Splendor and majesty are before you. You are holy and you rule over all things.

Lord, I ask you to give me a greater understanding of your holiness. Help me to more fully grasp your sovereignty, majesty and glory. May your Holy Spirit help me to be in awe of your greatness today.

Father, let me see my sin in the light of who you are. Please give me the gifts of humility and sincere repentance before you. May I know my complete dependence upon you.

In the light of my great need, please give me a great grasp of the beauty of the gospel. Help me to see the riches of your mercy that have been poured out on me through the sacrifice of Jesus on the cross. Help me to rest in faith on the completeness of what my Savior has done for me. Help me to embrace your forgiveness and to grasp the breadth and length and height and depth of your love toward me.

And today, let my life be lived as a response of love to your love for me. May I be filled with gratitude for your mercy and your steadfast love. May I walk in the power of your Holy Spirit and show your love to everyone I meet today.

I love you my Lord and my God. Thank you for your great love for me.

In Jesus' name,
Amen